Boynton leads Ely to the 6A Finals
Mar 2, 2007
By: Robert Sumpter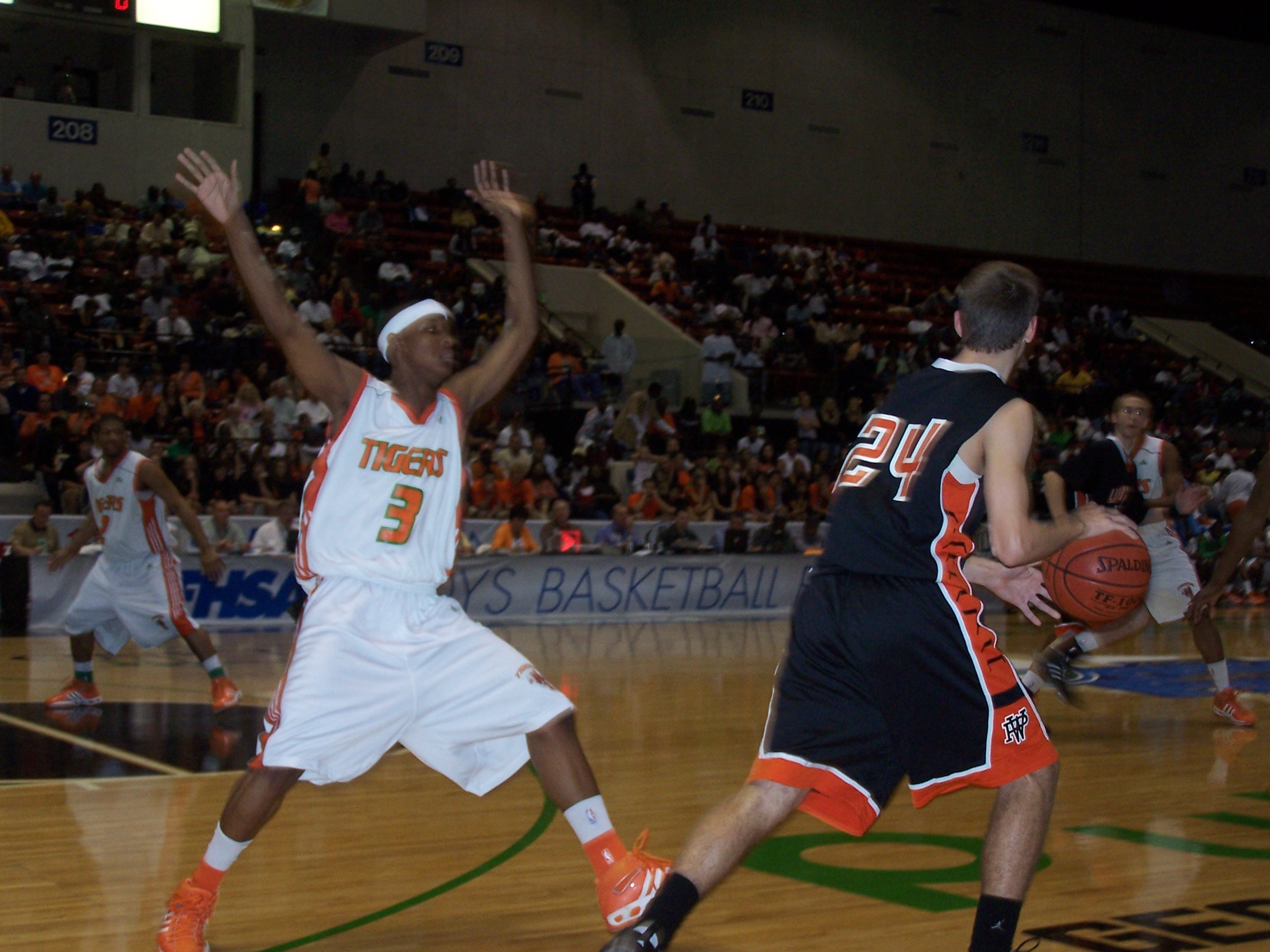 The legend of Kenny Boynton Jr. continues to grow. After playing in his first game in the state final four, Pompano Beach Ely's sophomore star Kenny Boynton Jr. did what he says comes natural to him which is play the simple game of basketball. Fortunately for Pompano Beach Ely, he's one of the best at it as he led the Tigers to a 70-67 win over Winter Park.

"We knew he was going to score. What we wanted to do is to make sure that he didn't have any uncontested shots. I think we did a good job of that, he just made the shots tonight." Winter Park's coach Bailey said.

Boynton finished with a game high 39 points and nine rebounds shooting 50 percent from the field for the night.

The game was closely contested throughout as Ely and Winter Park both traded baskets throughout the first half with Ely taking a 36-31 lead at halftime.

Winter Park cut the lead down to one point after the end of the third quarter thanks in part to tough defense and hot shooting by junior Kyle McClanahan who had 11 points in the quarter and led the Wildcats with 30 points for the game.

In the fourth quarter Boynton took over the game. With Ely leading by only two points with 5:53 left in the game, Boynton scored 15 points in the final five minutes of the quarter including hitting six clutch free throws at the end of the game to help sealed the win.

Winter Park did have a chance to tie the game but a last second three point attempt by Kyle McClanahan went awry giving the Tigers the 70-67 win.

"I didn't go out to score a certain amount of points; I just played my game like I do always. Our main focus is winning and I am just glad I was able to help us do that tonight." Boynton said.

Ely will now play against Orlando Dr. Phillips in the finals as they defeated Miami Northwestern 73-64.


To Top

Email

Printer Friendly

Save to My FloridaProspects.com