Florida Prospects Top 100 Boys for 2012 Release
Apr 6, 2011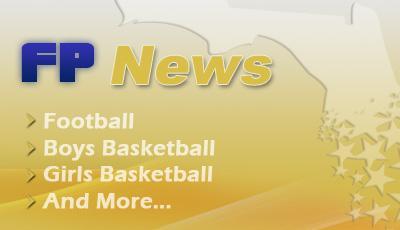 As Florida Prospects prepares to release its initial lists of 5 star football players for the class of 2012 we first wanted to share our grading process with you. Our grading scale is a combination of scores in 5 categories which are: Athleticism, Field Presence, Potential, Stature, and Technique. Here is a synopsis for what we look for in each category and a description of how we score the athletes as well as our general grading scale.

Athleticism: Speed, Agility/Fluidity, Strength

Speed: How does the athletes speed (based on position) translate at the next level?

Agility/Fluidity: Is the athlete able to change directions at full speed and sustain that speed with the change of direction? Does the athlete have the lateral quickness needed to excel at the next level? Does posses exceptional footwork?

Strength: Is the Athlete strong enough to contribute as a Freshman?

Field Presence: Instincts, Field Vision, Confidence

Instincts: How well does the athlete anticipate plays?

Field Vision: How well does athlete see the field? How much of the field does he see?

Confidence: Regardless of athletic ability does the athlete's play exude confidence?

Potential: Max potential and attitude/work ethic

Max potential: Has the athlete peaked? If not how far away from his ceiling is he?

Attitude/work ethic: Has the athlete displayed a coachable attitude and a work ethic consistent with what would be needed at the next level.

Stature:

Does the athlete have Ideal size for his projected position? If not does he have the frame to obtain that size?

Technique: Basics and Position specific

Basics: Does the athlete play with a solid Base? Does the athlete display an understanding of angles/throwing lanes etc.?

Position Specific: What is the athlete's technical grasp of his position?

Florida Prospects sliding scale:

All categories are scored between 1 and 6 with 1 being the poor and 6 being exceptional.

All Categories carry equal weight in the overall grade.

All scores are added together and the athlete's Star ranking is based on the composition of his scores and where that score places him on the Florida Prospects Sliding scale.

5 Star - Grade of 27 or above

4 Star - Grade of 23 -26

3 Star - Grade of 20- 22


Florida Prospects will release our Pre-Season Five Star Boys Football Players for the class of 2012.


To Top

Email

Printer Friendly

Save to My FloridaProspects.com