Gainesville Holds on For State Title
Mar 7, 2009
By: Robert Sumpter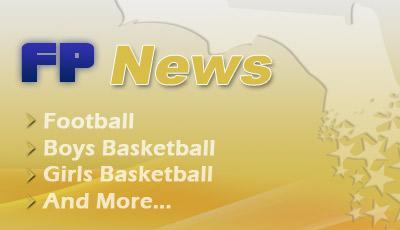 The Gainesville Hurricanes boys basketball team had to wait one year to erase memories of last year's final four performance. The Hurricanes lost in the 5A state semifinal game to eventual state champions Ft. Lauderdale Dillard, then proceeded to lose their coach. The one thing they didn't lose was their focus as the Hurricanes completed their quest winning the 5A state championship over the Clearwater Tornadoes 53-46.
Clearwater and Gainesville came into the game both ranked number one in class 5A with only six losses between them.
Gainesville came out on fire from the three point line. Junior Forward T. J. Hall set the tone for the game in the first half scoring 17 of his game high 21 points.
"The first half I was just feeling it. It started with warm-ups. I just felt that I was going to have a good night shooting and lucky for us I was able to come out and make some shots." Hall said.
"They came out and hit shots tonight. They are a very sound team. They don't do anything great but they do everything good." Clearwater coach Carden said.
Gainesville took a 13 point lead into the fourth quarter before Clearwater started to trun the game around.
The Tornadoes got within four points when Regan O'Rourke missed a three point shot that would have pulled them within one point with three minutes to play.
That's when Hurricanes senior Greg Gantt took over the game hitting clutch free throws down the stretch to win the game.
"This is a surreal feeling. I still can't believe it. We work so hard everyday for this moment. I am just glad to be apart of it." Gantt said
The victory also marked the 559th win of coach Kelly Beckham's career. But of course this one is extra special.
"This is what you coach for.

I always said that I would trade 500 of my wins just for one state championship."

Beckham said.

To Top

Email

Printer Friendly

Save to My FloridaProspects.com