Green Devils Run Over the Spartans
Sep 13, 2010
By: Todd Jenkins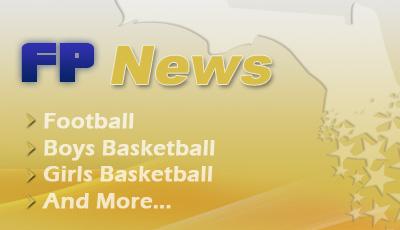 In a Sold out St Pete High Green Devil stadium the Devils flexed their muscles against the Lakewood Spartans in a 35-14 rout.

Led by senior Rashad Lewis, who rushed for 162 yards and three touchdowns, the Devils used their wing T offense to perfection. Even with the Spartans putting eleven men in the box, they were unable to stop the Devils running attack.

The Devils opened up the scoring with a 36 yard touchdown run by Calvin Robinson and took a 14-0 lead into the half.

Rashad Lewis then took the first play after halftime 80 yards up the middle for a touchdown and a 21 point lead.

The Spartans didnít lay down they drove the ball back down the field to score off a 3 yard touchdown run by Byronton Jackson. Then on the ensuing drive the Spartans forced a fumble and drove the ball all the way down to the Devils five yard line and thatís when the Devils force a fumble and recovered the ball in the end zone.

Then on the Devils first play of the drive Calvin Robinson hit the outside for a 66 yard, and Rashad Lewis took in on the next play to put the Devils up 28-7.

The Spartans moved the ball all night but they kept shooting their self in the foot with turnovers and penalties. Alphonso Evans the Spartans QB threw for 345 yards but couldnít get the ball in the end zone enough.

The Spartans QB Alphonso Evans then threw an interception for a touchdown to the Devils Stevie Murph that put the game completely out of reach.

With the victory the Devils have the bragging rites for another year in this big in town rivalry. The Devils next game will be against Dixie Hollins and the Spartans will try to regroup against Boca Ciega.



To Top

Email

Printer Friendly

Save to My FloridaProspects.com