Lake Highland Overpowers Cardinal Gibbons in Route To Return To The 4A State Championship Game
Feb 17, 2016
By: Herb Thomas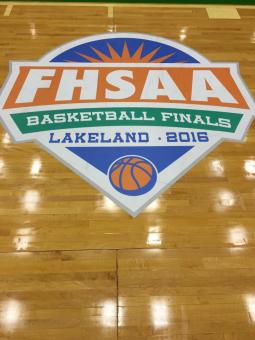 First quarter Lake Highland Prep scored early and often hitting three, three point shots and two three point play opportunities from getting fouled and relentless defense against Cardinal Gibbons leading to a 19-2 lead end of first quarter.

Second quarter more of the same Lake Highland continues to pour it on leading at the half 34-9, led by freshman Koi Love 12pts 7rebs.
Third quarter Gibbons on a 8-0 run and then comes the Koi Love show scoring, passing, was doing it all and sharp shooting of Rachel Jablonski scoring 12pts in the quarter.
Fourth quarter Lake Highland continued there dominance with a 69-34 victory

To Top

Email

Printer Friendly

Save to My FloridaProspects.com