Lakewood Ranch Dominates Niceville To Advance To 7A CHampionship
Feb 19, 2016
By: Herb Thomas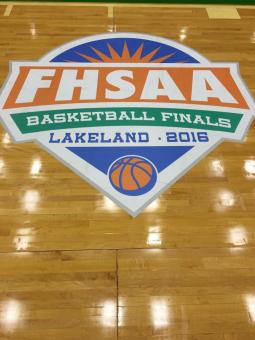 First quarter Lakewood Ranch balanced attack leading 13-8 over Niceville end of one.

Second quarter starts off with Lakewood Ranch Star LaDazhia Williams scoring her first basket of the game getting fouled made the shot and hit the free throw, Williams gets another and one basketball and flexes her muscles getting the crowd roaring with excitement, outscoring Niceville 9-4 in the quarter, 22-12 halftime lead.
Second half more of the same again LaDazhia Williams three and one plays finishing with 13pts 7rebs and Kyra Klarkkowski finished with 9pts 14rebs 2blks and Elise Spiller 11pts, and for Niceville Amanda Wilson finished with 12pts. Lakewood Ranch wins 47-29.

To Top

Email

Printer Friendly

Save to My FloridaProspects.com