Olympia Heads To Lakeland Knocks Off Defending Champs Vero Beach
Feb 18, 2017
By: Herb Thomas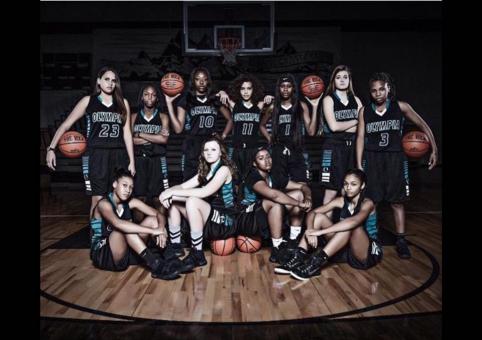 Regional Championship at Olympia was everything you would want in the game, where most didn't give them a chance verses the defending Champion Vero Beach Lady Indians, which seemed to be facts, but that's why you play the game...
First half everything seemed to be going right for Vero Beach, getting any shot they wanted, playing great team ball on the offense and defensive end, led 20-12 end of the first quarter and more of the same in the second with a halftime lead of 31-21.
Second half everything changed for the worse and the Lady Titans came to life, being more aggressive, getting after all the loose balls, scoring inside and out, Anjelie Tirone seemed to be a one woman wrecking crew, she was everywhere grabbing rebounds, and put backs also Taylor Hair joined the party it was really a problem and Brianna Richardson helped swing the momentum with a couple steals for layups they outscored Vero Beach 34-13 in the second half, to pull away for a 55-44 victory.
The buzz
With the win Olympia advances to the state Final 4 in Lakeland as they will face Boca Raton, who knocked off Stoneman Douglas 70-55.
Olympia: Taylor Hair 20pts, Anjelie Tirone 13pts, Brianna Richardson 12pts
Vero Beach: Kourtney Harris 16pts, Jordan Wade 10pts, Caylin Moment 9pts

To Top

Email

Printer Friendly

Save to My FloridaProspects.com