Palm Beach Lakes Cashes In Wins State Title
Feb 26, 2015
By: Herb Thomas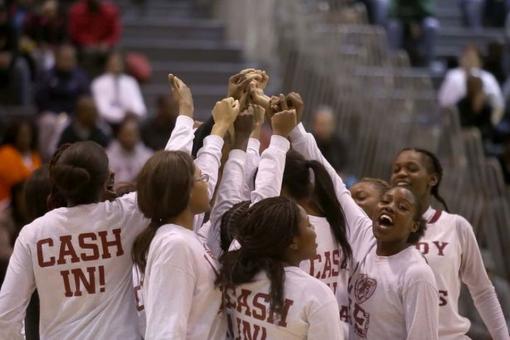 Wekiva defending state champs were back ready to defend there crown and had to take on the pesky Haines City Hornets who came in with a good game plan to throw different looks at the champs that seem to be working and were up 26-21 at the half. Wekiva made adjustments at halftime and outscored Haines City 15-6 in the third quarter and were up 36-32 to start the fourth. The Hornets were down 8, then pressured the ball causing multiple turnovers and tied the game up at 47, then decided to play keep away Wekiva freshman E'Toni Holloway stole the ball for a breakaway layup, the hornets came down again and (Sr) Yolizma Cupidan not only had a big block shot on JaDeshia Johnson but sealed the deal knocking down two free throws ended the game 51-47.
Palm Beach Lakes had been looking to get back to Lakeland with a point to prove and hungry to win a state title, which they thought slipped through there fingers last year. They would first have to fight off a young, hungry talented squad in Fort Myers who made there way into the state tourney and gave Palm Beach Lakes fits throughout the game especially the freshman
Destanni "Boss" Henderson
who finished with 20pts 7rebs 3stls, leadership was to strong on the other side though UCF commit
Kayla Thigpen
wasn't having it also, Jasmyne Martin, Xana Dove were scoring and Jacqueline Johnson was a monster cleaning the glass 16 rebounds and 9 blocked shots. Fort Myers put up a good fight but came up short 60-50.
Championship game was a rematch of the semifinal of last year, both teams came out looked to feel each other out first quarter ended 11-10 Lakes. Second quarter Lakes takes a 28-22 halftime time lead. Third quarter seemed as if all nerves were out the way for Lakes and they just played ball they were locked in offensively and defensively dominating the second half outscoring the defending champs 30-18 to win 58-40, seems as if everything came full circle they blew an 18 point lead last year and won by 18 in the rematch.
Lots of people doubted Coach Cassandra Rahming ability to get it done but she has now silenced a lot of her critics. I had spoken to Kayla Thigpen after the victory over Fort Myers asking was she ready for the rematch, being that they couldn't close the deal previously and she told me "We will close the deal this time" which she proved to be right and now ending her career a state champion and off to the University of Central Florida.
Top Performers Kayla Thigpen 19pts, Jasmyne Martin 15pts 4ast 4stls 4rebs, Xana Dove 12pts 7rebs 2stls, Jacqueline Johnson 6pts 15rebs 5blks 4stls Lakes, Ciara Cumbie 12pts, Kyla Allison 10pts 7rebs
7A All-State Tournament Team MVP (Sr) UCF commit Kayla Thigpen (Sr) Jasmyne Martin, (Sr) Jacqueline Johnson (Sr) Xana Dove Palm Beach Lakes, (Jr) Kyla Allison (Sr) Ciara Cumbie Wekiva, (Sr) Jacksonville commit Jasmyn Brown, (Sr) Daytona St commit JaDeshia Johnson Haines City, (Fr) Destanni Henderson, Autumn Giles Fort Myers
MVP Kayla Thigpen Jasmyne Martin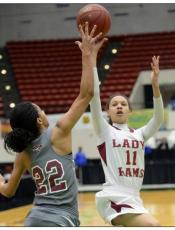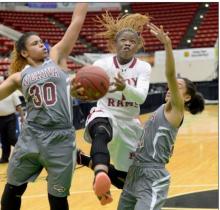 Coach Rahming Celebrating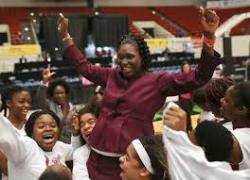 Jacqueline Johnson Palm Beach Lakes 7A Champs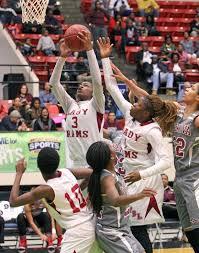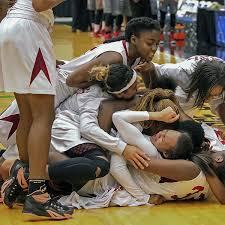 To Top

Email

Printer Friendly

Save to My FloridaProspects.com