Raiders Dominate Buccaneers in Spring Jamboree
May 19, 2006
By: Robert Sumpter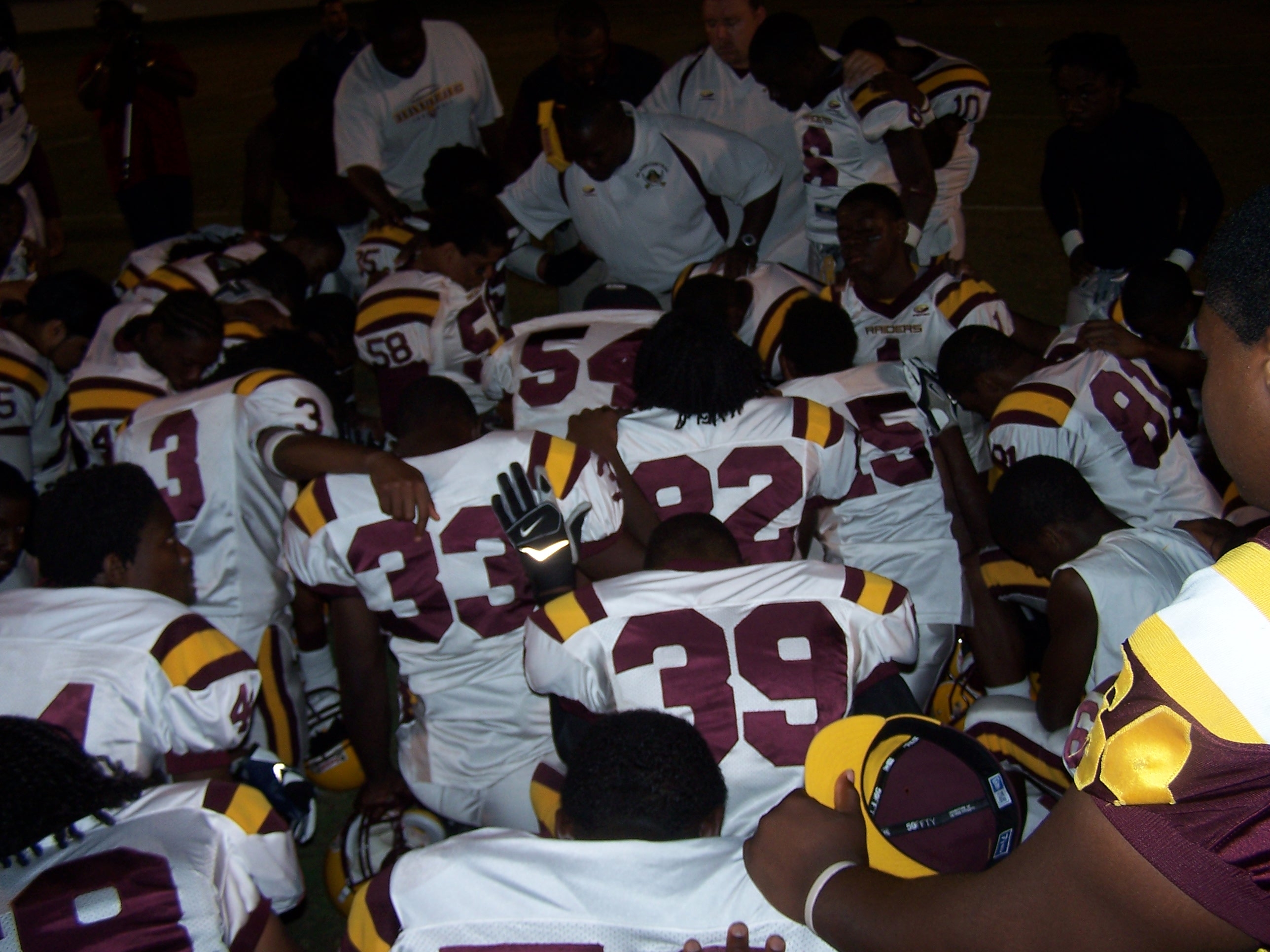 Glades Central Football Team
Belle Glades Central showed why they are considered as one of the best team in the state of Florida last night as they defeated Daytona Beach Mainland 36-0 in the Spring Jamboree football game.

The Raiders was led by their defense which allowed only four first down the entire game and recorded 11 sacks while causing four turnovers.

"The story of this game was the play of our defense. I was really pleased by their performance tonight." Coach said. "We lost a lot of starters on that side of the ball and I was interested to see how they would perform." Coach

Central started off slow leading Mainland 9-0 at the half. The Raiders was able to break the game open over a five minute stretch at the end of the third quarter, when All Florida Prospects Wide Receiver Deonte Thompson caught a 74 yard touchdown pass from quarterback Bryan Mann.

On Central's next possession, Mann hooked up with sophomore Travis Benjamin for a 55- yard touchdown putting the game out of reach.

The game fittingly ended on a 63 yard fumble recovery and touchdown by Raiders defensive lineman Kenneth Fitzpatrick who also recorded a safety for the game's first points.

"We just wanted to come out here and show the rest of the state that Raiders Football is the best in the nation." Raiders star wide receiver Deonte Thompson said. We are just going to use this game and build on it over the summer. Our goal is to be ready for the beginning of the season when we play against Byrnes in South Carolina.


To Top

Email

Printer Friendly

Save to My FloridaProspects.com