Ribault holds off Dunbar to advance to the 5A Championship
Feb 18, 2016
By: Herb Thomas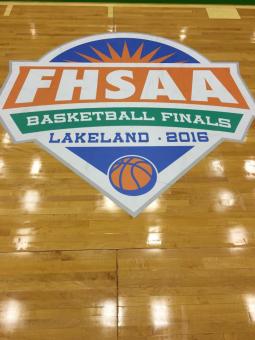 First quarter looks like a heavy weight fight between Dunbar and Ribault, physical play tough shots, Rennia Davis hits a 40 foot shot to end the quarter tied at 13.

Second quarter Ribault's Rennia Davis has 3 fouls, they are subbing her in for offense and taking her out for defense to keep her from getting anymore fouls meanwhile Respect Leaphart Dunbar with 15pts at the half and lead 27-20.
Third quarter Ribault comes out swinging 22-6 run and takes a 42-33 lead end of three, led by Rennia Davis 20pts
Fourth quarter Dunbar made it exciting getting the lead down to 3, but Ribault holds on to win it 51-44 and advance to the 5A championship game.
Leading scorers for Ribault
Rennia Davis 26pts 11rebs 5stls, Day'Neshia Banks 13pts 11rebs 3stls
Dunbar Respect Leaphart 16pts 6rebs, Dekeriya Patterson and Shay Edison had 9 each

To Top

Email

Printer Friendly

Save to My FloridaProspects.com