Tampa Catholic Wins In City Of Palms Classic
Dec 17, 2016
By: Todd Jenkins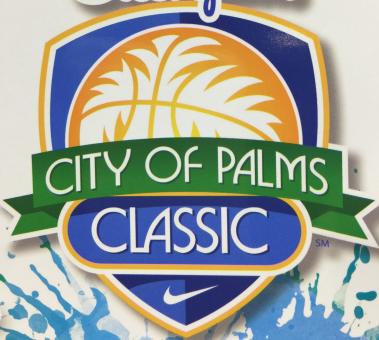 Tampa Catholic Crusaders squeaks past East St. Louis Flyers in the City of Palms Classic. The City of Palms Classic is one of the most prestigious Christmas Tournament in area bringing in top teams from around the country as well as showcasing local teams. This year's tournament include top teams Patrick School NJ, Neumann Goretti PA, Norcross, GA and local team IMG Academy and Tampa Catholic to name a few.
Tampa Catholic was led by the highly sought Kevin Knox, who led all players in scoring with 30 points. The Crusaders jumped out to an early lead which included a couple of high flying dunks from Kevin Knox and Tai Strickland. The Crusaders took the 1st Qtr with a score of 21-17. The East St.Louis Flyers led by point guard Arthur Carter and 6'11 Center Jeremiah Tillmon stepped up their defense and out scored the Flyers in the 2nd quarter. Tai Strickland hit a long buzzer beater just past half court to put Tampa Catholic up 36-34 at the Half.
The Flyers continued their intense defense and took the lead in the 3rd Qtr. Arthur Carter, who lead the Flyers in total points, finished the game with 21 points. The Flyers outscored the Crusaders again in the 3rd and took a two point lead finishing the 3rd Qtr with a score of 54-52. The Crusaders stepped up their defensive intensity in the 4th which led to a couple of quick turnovers resulting in points which helped them out score the Flyers and seal the game with a 77-72 win over the Flyers.

To Top

Email

Printer Friendly

Save to My FloridaProspects.com