Turner leads DP past Timber Creek
Jan 19, 2021
By: Herb Thomas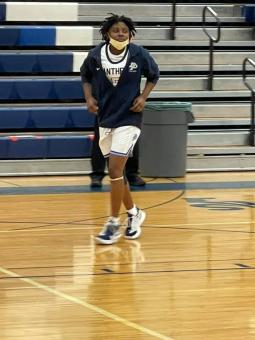 1q 19-19 end of 1 lots of back n forth transition good quarter of basketball.


2q Timber Creek settled down and decided to dictate the game the way they wanted to play and started executing there offense, while DP girls started carless fouling because they appeared be out of position because of how TC started playing outscoring DP 17-7 in the q for a 36-26 halftime lead.
3q DP came back energized but still down 44-42 end of 3 outscoring Timber Creek 16-8.
4q more of the same smart shots and playing good defense and Timber Creek just looked defeated seemed as if they were playing not to lose rather than just playing the game getting outscored 20-10.
Dr Phillips freshman Trinity Turner was a big reason this game was won tonite, this savvy floor general who made sure her teammates were involved, defended and made big shots, for a freshman not much rattles her, the wolves tried a variety of defenses non seem to matter as she went for 27pts 9rebs 7asst and jr Kalea Rainey was also huge finished with 18pts and Teneisha Predelus chipped in 9pts 9-10rebs
Timber Creek was led by Sr Zora Fray Chinn with 17pts and Jr Savannah Henderson 10pts

To Top

Email

Printer Friendly

Save to My FloridaProspects.com