Turner Powers Dr Phillips Lady Panthers To A Championship
Mar 10, 2022
By: Herb Thomas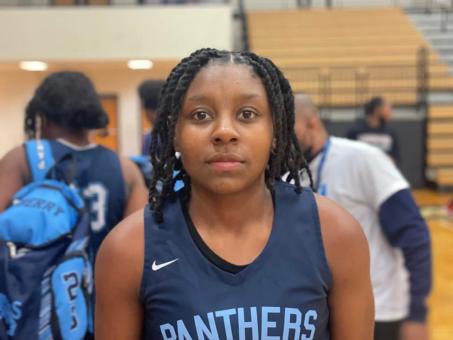 After a 9 year drought from dominance of 3 straight high school championships and two national championships Anthony Jones and his Dr Phillips lady panthers are back on top.

Led by sophomore point guard Trinity Turner, who led the team in just about every stat category 15.8pts, 8.7rebs, 6.4ast & 3.3stls, and the bigger the game the more she brought it, especially when the playoffs hit, 18.6pts, 10.4rebs, 6.4ast, 5.6stls.
The lady panthers basically ran through everyone they played in the district and regional playoffs average of 65-38,
At the state semifinal 4 the lady panthers easily handled Vero Beach 79-57, in which Turner scored 22pts, 11rebs, 3stls, 3ast. Senior Kalea Rainey 23pts and Junior Asiana Govan added 15pts
Finally the state championship had arrived and once again Turner came up big, the team was down 23-15 halftime verses Miami High and down 35-28 heading into the 4th quarter, and in that final quarter Turner did what she does best takeover, scoring 12 of her game high 19 points and her teammate Asiana Govan hit the big shot 3 ball, with 15 seconds left to play, to put the lady panthers up for good for the 47-45 victory. Turner 19pts, 6rebs 4ast, 4stls
The lady panthers finished the season 26-6 and their 4th high school championship under Jones leadership.


To Top

Email

Printer Friendly

Save to My FloridaProspects.com