Dr Phillips Tolbert Knock's Off Boone With Game Winner
Dec 1, 2016
By: Herb Thomas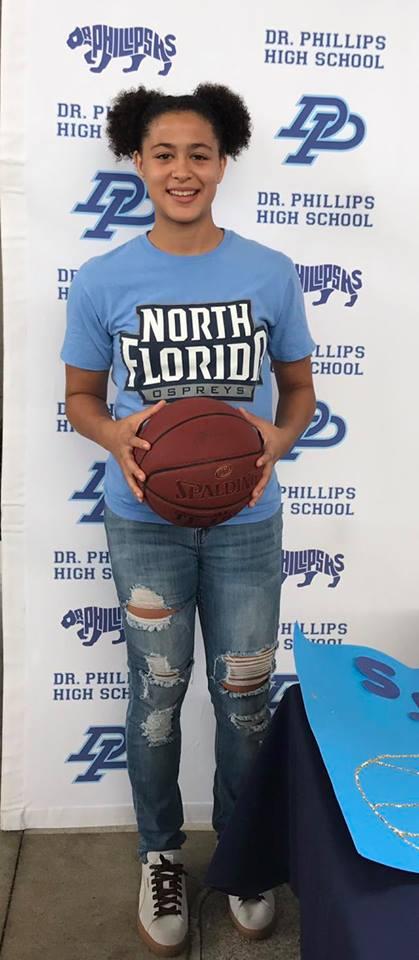 Dr Phillips jumped out to a fast start in the first quarter 14-2 deep shooting early from UNF commit Tiffany Tolbert, Kyara McClendon (2) and Simijah Butler, before Boone settled down and the score was 14-8 DP at the end of one.
Second quarter was a back and forth battle and Boone outscores DP 11-10 in the quarter but DP still held on to a 24-19.
Third quarter Boone seemed to want to take control and outscores DP 9-6 to still be down 30-28 end of three.
Fourth quarter both teams went back and forth, and Boone finally took the lead on a huge three pointer by Cassidy Quintana, and had a chance to win the game with less than a minute left. Boone missed a one and one, Tiffany Tolbert gets the rebound with less than 10 coast to coast and with a Boone player under the rim looking to take a charge Tolbert uses the Euro step goes right around the player for the go ahead layup game winner, 39-38.
Big shots were key down the stretch for DP seniors Tolbert and McClendon and key rebounds by junior Shayla Douglas who led the team with 8, we will see if this game can spark something within this team moving forward.
I spoke with Tolbert after the game about the game, asked her how she felt about her game tonite she replied "Felt good, started from the tip as aggressive as possible because we struggled with that our 1st few games of the season, but it was good to see the team execute and knock down shot that we work on every practice was a sight to see. We communicated and I can finally see the chemistry building between the team which is what we needed."
I also asked what was going through her mind when she had the one on one for the game winner she replied, "all I remember is thinking "go." We run too many sprints to get beat back on defense, we practice fast breaks and this was one of them. Either score or pass it and passing wasn't an option in that moment."
Lastly I asked how did it feel to finally get that first win of the season she replied, "feels like we're moving forward as a team, like we're a team and not individual players, nobody sees our practices so they can't see what we're doing but for me to see the improvements and finally get at dub, feels good."
Tolbert led all scorers with 18pts, McClendon 13pts and Douglas 8rebs
Boone Quintana 14pts, Smith 10pts

To Top

Email

Printer Friendly

Save to My FloridaProspects.com