Second Annual All Star Game
Mar 3, 2017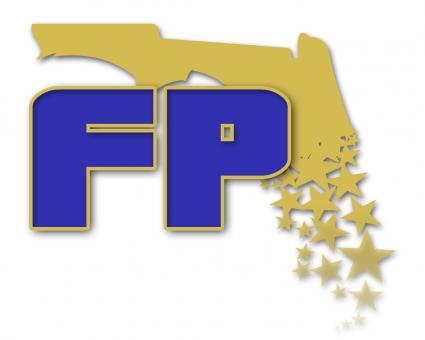 Florida Prospects is proud to announce itís second Annual Central Florida Senior All Star games held Saturday March 4, 2017 at Wekiva High School starting at 3pm.
The All-Star event features 2 games showcasing some of the best talent signed and unsigned throughout the Central Florida Area.
First game starts at 3pm and second game will be at 5pm.
Rosters for the game are listed below.
Tyra Graham (Wekiva) W
Jaiyanna Thomas (Jones) W
Monique Schuman (Jones) F
Shania Jacobs (Jones) G
Dimon Steele (Ocoee) F
Angelica Flores (Colonial) G
Alexis Siler (Winter Park) F
Veronica Cancio (Winter Park) G
KK Hooks (Geneva) G
Julie Serrano (City of Life) G
Joseline Ramos (Lake Minneola) G
Chante Henderson (Lake Minneola) F
Ni'Dericka Rainey (Olympia) G
Sterling Corum (Oviedo) F
Aurielle Preaster (Evans) F
Timya Dees (Evans) G
Ty Dejesus (OCP) W
Shayon Richards (Seminole) G
Daveka Sceal (Leesburg)

 F
Electra Graham (Leesburg) G
Dariah Bolden (Leesburg) G
5pm Game
Team Florida (Home Team)

Tameria Johnson (West Port) G (UF)
Jalaysha Thomas (West Port) PF (UF)
Dynasty Carter (Ocoee) G (Southern U)
Tatianna Thompson (Winter Haven) F (Georgetown)



KeAubree Edwards (Spruce Creek) F
Jada Perry (Wildwood) W
Courtajia Sanders (Bartow) F

Team Prospects (Away Team)

KeShawn Johnson (Leesburg) PF (Florida Gulf Coast)
Tiffany Tolbert (DP) G (UNF)
Taylor Hair (Olympia) F (Anderson U)
Shania Merteens (Winter Springs) G (Stetson)
Irelynn Davisson (Spruce Creek) G (Belmont Abbey)
Angelica Delgado (Colonial) G (Hillsborough CC)
KeKe Hicks (Apopka) G (Webber International)
Tyra Cox (Lake Highland Prep) G (William & Mary)

Admission is 5 Dollars.

To Top

Email

Printer Friendly

Save to My FloridaProspects.com