Fourth Annual Girls Basketball Thanksgiving Invitational
Oct 17, 2014
By: Herb Thomas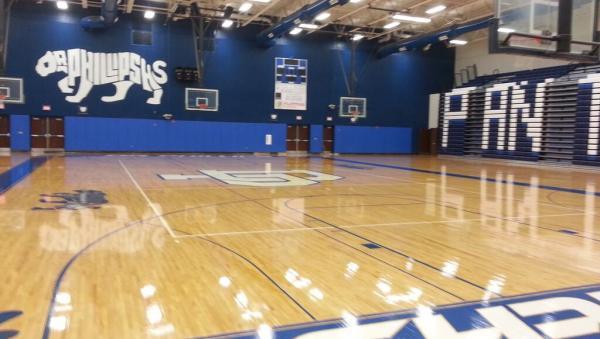 Florida Prospects would like to extend an invitation to our Fourth Annual Girls Basketball Thanksgiving Invitational at Dr Phillips High School, 6500 Turkey Lake Rd, Orlando Fl, 32819 November 28-29 2014

The event is designed to give teams opportunity to showcase there talent to college coaches and the community. Also to bring exposure to Central Florida's top high school programs, by pairing some of the best talent in the state.
This year will be no different you will see some of the best teams and talent the state has to offer.
Teams include 6 state final four teams from a year ago, three of them won state championships, 6A Edgewater who have won three state championships in a row, 7A Wekiva (State Champs), 3A Miami Country Day (State Champs), 8A Treasure Coast (State Runner up), 4A Jones ( State final four), 3A Tallahassee Maclay (State final four), other teams 8A Colonial, 4A Lake Highland Prep, 6A Winter Haven, 7A Lakewood Ranch, 7A Fort Myers, 5A Cape Coral, 6A Gainesville, 6A St Augustine, 7A South Broward, 8A Dr Phillips.
Florida Prospects girls basketball will host two major events this year Thanksgiving and a 48 team Christmas tourney, showcasing our ladies basketball talent to college coaches and the nation.
With the teams involved in the event, we feel confident that this will be an event that you will enjoy. Any questions please contact Robert Sumpter (321-439-7759), Herb Thomas (407-340-8107) & Tommie Butts (754-264-3153), you can also visit the website floridaprospects.com.
Attached is a bracket schedule for the games and a list of some of the top talent that will be on tournament.
***All Games will be played at Dr Phillips***
Game #1 Gainesville vs Jones 11AM
Game #2 Winter Haven vs Dr Phillips 12:30PM
Game #3 Cape Coral vs St Augustine 2:00PM
Game #4 Fort Myers vs Wekiva 3:30PM
Game #5 Bradenton Lakewood Ranch vs Lake Highland 5:00PM
Game #6 Tallahassee Maclay vs Edgewater 6:30PM
Game #7 Miami Country Day vs Colonial 8:00PM
Game #1 St Augustine vs Dr Phillips 9:00AM
Game #2 Gainesville vs Cape Coral 10:30AM
Game #3 Tallahassee Maclay vs Wekiva 12:00PM
Game #4 Bradenton Lakewood Ranch vs Jones 1:30PM
Game #5 South Broward vs Winter Haven 3:00PM
Game #6 Miami Country vs Lake Highland 4:30PM
Game #7 Treasure Coast vs Edgewater 6:00PM
Game #8 Fort Myers vs Colonial 7:30PM
Notable Players
2015
Cape Coral Mckenna Beach (Stetson)
Colonial Astaja Tyghter (Georgia St)
Colonial Chelsea Johnson (Eckerd)
Edgewater Angela Jernigan
Gainesville Janiah McKay (Auburn)
Lake Highland Prep Destinee Walker (UNC)
Miami Country Day Ogechi Anyagaligbo (Stony Brook)
Miami Country Day Michelle Berry (Cal St Fullerton)
St Augustine Leandra Franklin
Tallahassee Maclay Hannah Schuchts (Missouri)
Treasure Coast Alexis Jean (Kennesaw St)
Treasure Coast Yasmine Queen
Treasure Coast Evelyn Sagner
Treasure Coast Alexandra Kolb
Wekiva Ciara Cumbie (Palm Beach Atlantic U)
Winter Haven Shantrice Soloman
Winter Haven Shaterrika O'neal
Winter Haven Moriah Williams
Colonial Jaylyn Harrison (Georgia St)
Edgewater Victoria Patrick
Lake Highland Prep Jordan Lewis
Winter Haven Madison Wells
Lakewood Ranch LaDazhia Williams
Lakewood Ranch Aleah Robinson
Miami Country Day Channise Lewis
Miami Country Day Kelsey Marshall
Winter Haven Tatiana Thompson
Fort Myers Destanni Henderson
Winter Haven Diamond Battles
Lake Highland Prep Koi Love

To Top

Email

Printer Friendly

Save to My FloridaProspects.com