AAU Sports News
Apr 2, 2013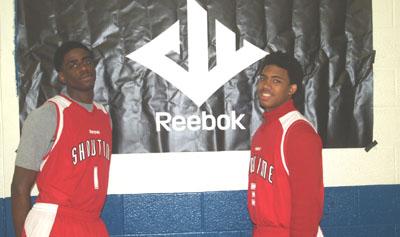 Showtime Ballers Travel Team hosted their Annual Travel Team Kickoff this past weekend at Lyman High School in Altamonte Springs Florida. The event featured some of the top players in the state in a tune up for their upcoming Travel Team Season.
1 - 6 of 6 AAU Sports Stories.

Mar 15, 2013

Showtime Ballers is now fielding spots for their Ninth Annual Showtime Ballers Basketball AAU event.

May 28, 2009

With the AAU season taking a break due to camps, Florida Prospects releases our Top Ten AAU teams in the state.

May 25, 2009

After starting the 2009 AAU season off slow, the 17U Florida Prospects Boys Basketball team has started to show the state that they belong in the discussion of top AAU teams in the state.

Jun 10, 2008

With most AAU teams on vacation for the month of June, Florida Prospects releases our top 10 AAU teams of the spring.

May 26, 2006
FLORIDA PROSPECTS / MVP SPORTS SUNSHINE STATE CLASSIC

To Top 1 - 6 of 6 Stories.