Fort Myers Unfinished Business Accomplished 6A State Champs
Feb 21, 2016
By: Herb Thomas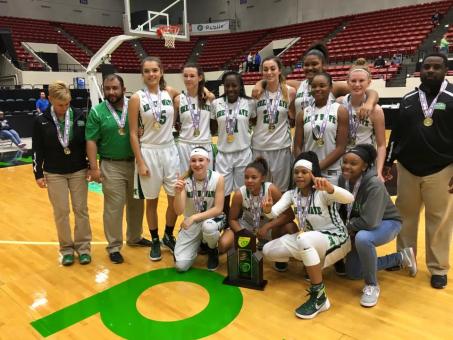 First quarter helter skelter basketball between Fort Myers and Northeastern ripping and running up and down the floor blown lay ups just chaotic 12-9 Northeast.

Second quarter both teams settled down which seemed to be more favorable for Fort Myers who outscored Northeast 16-12 for a 25-24 lead.
Second half things went back and forth tied at 42 at the end of three. The fourth quarter Ft Myers took off and never looked back outscoring Northeast 18-3 in the quarter for a 60-45 win to become 6A state champs.
Fort Myers has some nice young talent and will be in Lakeland for a while if they stay together, special group.
Destanni Henderson was the MVP tallying 15pts 10rebs 6ast 3stls

To Top

Email

Printer Friendly

Save to My FloridaProspects.com