Clearwater Central Catholic Athlete Is One to See
Dec 2, 2015
By: Robert Sumpter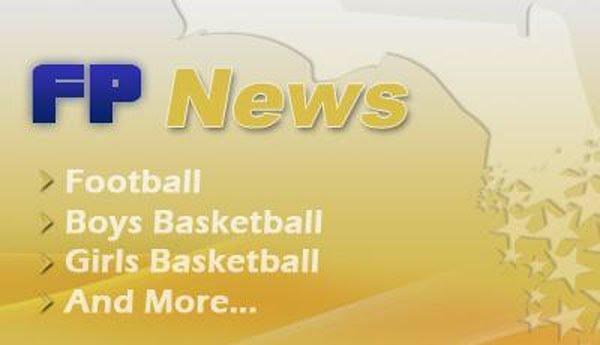 The Tampa Bay area has produced some of the more athletic players in the state of Florida over the past 10 years. Players like Ray Ray McLeod, Artavius Scott and Deon Cain have all gone to the collegiate level and made an immediate impact because of their speed and make you miss ability. While those players have left, Clearwater Central Catholic C.J. Cotman is eager to continue the tradition of the next best athlete.
Cotman has been one of the most electric players in the state of Florida since his freshman year. In three years at Clearwater Central Catholic, Cotman has amassed over 4,000 all purpose yards and 41 touchdowns.
"Speed has always been the best part of my game. I work on my speed every off season and just try to improve my technique and knowledge . " Cotman said.
Cotman's improvement over the summer shows as each year he has gotten better. The do it all athlete has increase his total yardage each season he has been at Clearwater Central Catholic while taking on the role as the player everyone game plans for.
"I take pride on being a leader for my team. Not to be cocky, but I really like the fact that teams key on me. It gives my teammates an opportunity to succeed when teams are keying on me."

Cotman's motivation comes from his competitiveness. He is constantly reminded by his dad that no matter how good of a player he is, his father is better.

"My dad tells me all the time that he was a better player than me. I have never seen my dad play but I always tell him, he can just type m name and my highlights and stats stand out." Cotman said.

This past year Cotman has done something that his father has never done. We were the first team in school history to finish the regular season undefeated.

"That's one of the goals I set for myself and for our team. We wanted to be the first team to go undefeated and we did.

Cotman will not be the first player recruited from Clearwater Central Catholic, but he might be the most highly recruited one.

He holds over 40 offers from many of the top Division One teams in America.

"I feel very blessed to be in a position. I never really grew up rooting for a particular team, but I am just looking for a school that has good coaching with godly people who can make me a better person in life." Cotman said.

Although Cotman has offers from many schools, he states that the hears from Ohio State and Florida State the most.

With his season over, Cotman will focus on getting better and improving for his ultimate goal. A chance at a state title for his senior year.


To Top

Email

Printer Friendly

Save to My FloridaProspects.com