Jacksonville's Area Athlete One to Watch for 2020
May 9, 2019
By: Robert Sumpter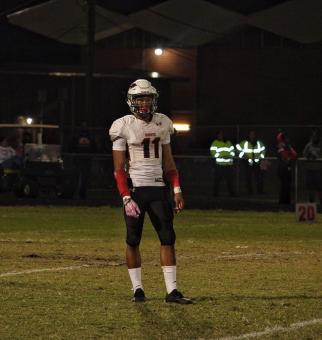 Last year Jacksonville Terry Parker not only had a new football coach, but also had a new identity. After going 3-10 the previous year, the Braves came into the season with high expectations of turning around the program. Unfortunately, injuries hit the Braves with their starting quarterback going down in the 2nd quarter of the first game of the year.
Year 2 of Parker's resurgence is underway and with do it all player Tyrone Williams, they are certain to be better.
Williams is a do it all athlete standing at 6'0 185 pounds. Last year for the Braves, he had over 700 all purpose yards, mostly at wide receiver with 7 touchdowns. He also was a force on the defensive side of the ball playing safety, a position in which he started at his previous school.
After really dissecting Williams film, I really love him at the wide out position. He has good speed and is shifty. The best part of his game is the way he go get the ball. He has a good vertical leap and always high point the ball making him an almost impossible cover for defenders. Florida Prospects Football Analyst Todd Jenkins said.
Now with a healthy team, Williams is looking forward to the new season with huge goals for the new year.
This off-season, I have been preparing my body and focusing on being a better leader for my team. I want to show my work ethic and let it rub off on everyone and help to motivate my team this year. Williams said.
Colleges have started to take a notice to Williams as well. A host of schools have been in to look at Williams including: Florida, Florida State, Wake Forest Florida A & M and Troy.
While Williams grew up a Gator fan, he states he is open to any school that gives him the best opportunity to succeed in both the classroom and the football field.
As for the upcoming season, Williams left us with this statement. "Watch your back, I'm coming to make a splash this year. It will be a show."

To Top

Email

Printer Friendly

Save to My FloridaProspects.com