Sizing Up the Competition-Dillard defeats Largo in 6A State Championship
Feb 27, 2016
By: Todd Jenkins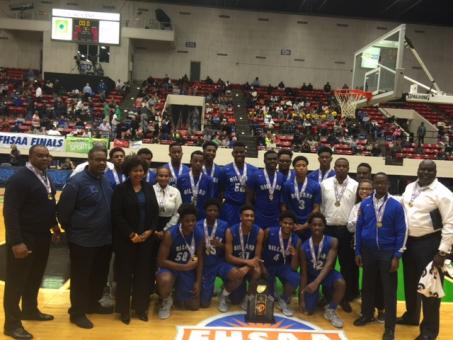 Sizing Up the Competition-Dillard defeats Largo in 6A State Championship
If size matters, Dillard knows it, as it was an advantage they had from the start. Dillard started out in a long and imposing zone. However, Largo hit a big 3-pointer for their first basket and would do well against the zone.
Largo started out pressing the Panthers but they were able to make light work of the press and scored easily on a couple of possessions. Largo was scrappy and quick and continued to take the ball inside despite the seemingly imposing zone.
They also continued to play a balanced game with a couple of outside shots as well. Largo ended the 1st Qtr with an impressive drive to the basket for the final score of the quarter. The Largo Packers ended the 1st quarter leading the Dillard Pantherís 16-12.
Dillard started the 2nd quarter with a defensive change from zone to man coverage which sparked several defensive stops and rebounds. The Panthers used their defense which led to several transition basket attempts and several free throws; the Pantherís were 3 for 4 from the line in the 2nd Qtr. Dillardís defense and work on the glass pushed them to a 26-24 led at the half.
The Panthers took a more commanding lead in the 3rd Qtr which they would never relinquish. The team was led by Jordan Wright with 21 points, 9 rebounds and 4 steals and Raiquan Gray with 9 points and 10 rebounds. Oliver Bryce also added 11 points.
Dillardís size became more of a factor as they dominated the boards. Largo made a couple of small runs led by Dakari Allen with 10 points and Zahidi Robinson with 10 points. Dakari who lifted the team with his 3 point shooting, fouled out at the start of the 4th Qtr.
The Packerís gave a valiant effort but it was not enough to over take Dillardís size. The Dillard Panthers defeated the Largo Packers 66 -55 to win the FHSAA 6A State Championship.

To Top

Email

Printer Friendly

Save to My FloridaProspects.com