"Todd Jenkins" News
Dec 20, 2021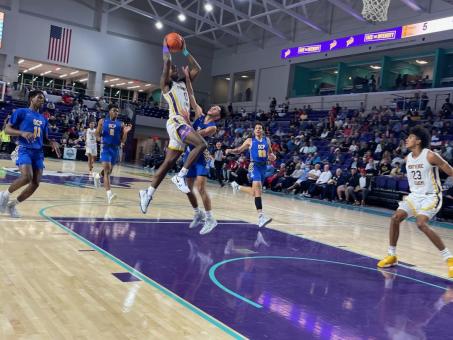 Basketball
1 - 25 of 46 Stories. Next Last

Dec 18, 2021

basketball

Dec 18, 2021

basketball

Dec 17, 2021

basketball

Dec 20, 2019

City of palms

Dec 22, 2018

Dec 23, 2017


Dec 21, 2017

Basketball

Feb 24, 2017

Basketball

Feb 19, 2017

Basketball

Dec 21, 2016

Montverde Academy edged out IMG Academy in a hard fought game of Nationally ranked teams.

Dec 19, 2016

The IMG Academy Ascenders took on the Norcross GA Blue Devils in the 2nd round of the City of Palms Classic Tournament. IMG was set to defend their USA Today fifth ranking against the 15th ranked Norcross team. Highly ranked guard Trevon Duval scored the first points of the game with a 3 pointer, however the biggest matchup was between IMG's twin towers Emmitt Williams and Silvio De Sousa versus Norcross' Rayshaun Hammonds and Lance Thomas.

Dec 17, 2016

Basketall

Feb 27, 2016

Blanche Ely Goes Back to Back with their 2nd consecutive 7A Championship

Feb 27, 2016

Sizing Up the Competition-Dillard defeats Largo in 6A State Championship

Feb 27, 2016

Poinciana Eagles soar past Bishop Kenny Crusaders to win the FHSAA 5A State Championship

Feb 26, 2016

Day Two Of The State Finals 2016

Feb 24, 2016


Feb 21, 2016

After starting the game off slow, the Devils of St. Petersburg high used a second half surge led by Darius Banks to defeat Lakewood Ranch 83-77 and advance to the final four.

Feb 28, 2015


Feb 28, 2015


Feb 27, 2015


Feb 26, 2015


Feb 26, 2015


Feb 25, 2015